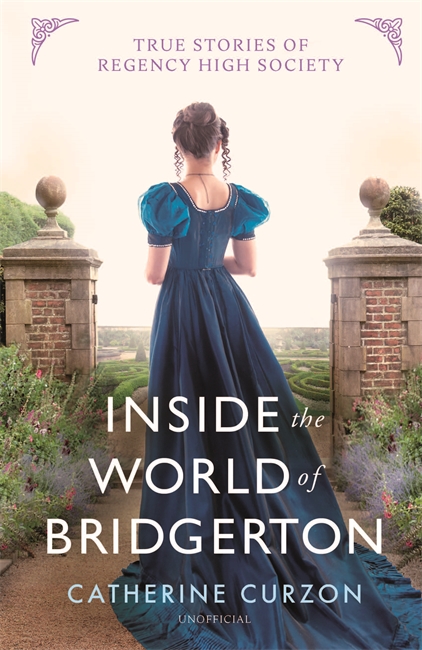 It's publication day for Catherine Curzon's latest book, Inside the World of Bridgerton.
Discover the true Regency history behind the TV phenomenon.
In Inside the World of Bridgerton, author and Regency period expert Catherine Curzon explores the historical inspirations behind the hit series, and illuminates the fascinating details of real life in Regency high society.
Offering insightful advice on what to – and what not to – wear, how to see and be seen, the reality of 'coming out' into the public arena, and decoding the real-life scandal sheets on which the beloved TV show is largely based, Inside the World of Bridgerton highlights how the real ladies and gentlemen of Regency England lived and loved.